Amazing Faux Wood Blinds in Texas Hill Country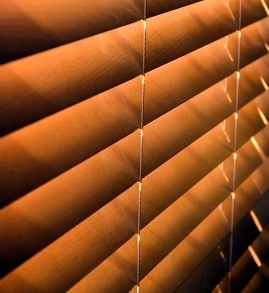 Since 2000, BlindsNMotion and our San Antonio blinds company has been proudly serving residents and businesses in the Texas Hill Country. We offer the highest quality window treatments on the market. Our professionals carry the widest selection of amazing faux wood blinds in San Antonio. These fantastically beautiful window treatments can absolutely transform the look and feel of any living space.
If you are interested in installing window blinds in San Antonio for your property, our design experts are ready and eager to assist you. We can guide you through the entire process, from selection to measurement and installation. With our assistance, you will be able to choose faux wood blinds that will completely reinvigorate the interior design scheme of your home. Our professionals will work their hardest to achieve your complete and total satisfaction.
Call BlindsNMotion today if you have been considering installing new window treatments in your San Antonio home or business. Our courteous and polite staff would be happy to take your call and to assist you in any way that we can. Our knowledgeable experts would be glad to answer any questions that you may have about faux wood blinds. We can schedule your consultation today.
Faux Wood Blinds Provide Affordable Beauty
When you decide to install faux wood blinds in your San Antonio home, you will be getting an amazingly beautiful addition to your property at an exceptionally affordable price. These products are made in many colors, shapes, sizes, finishes, and designs. With the help of our design experts, you will select the faux wood blinds that surpass your highest expectations. You and your family will love your new window treatments for years to come.
Benefits of Faux Wood Blinds
In addition to being exquisitely beautiful, faux wood blinds provide a number of amazing benefits. First and foremost, they can be controlled precisely in order to provide the desired lighting and privacy in your home at any time. These amazing window treatments are also highly durable and extremely low maintenance. Your faux wood blinds will remain gorgeous for years to come. All you need to do is keep them clean.
One area in which faux wood blinds are superior to real wood blinds is moist environments. If you are planning to install window treatments in any high humidity room, you should give serious consideration to faux wood blinds. These amazing products will not warp, crack, or fade. This makes faux wood blinds perfect for bathrooms and kitchens.
If you would like an estimate for faux wood blinds in San Antonio or the surrounding areas, please call 830-214-2362 or complete our online request form.
Latest Articles
Exterior solar screens have gained popularity as an effective solution for controlling sunlight and heat in residential and commercial buildings. These screens are installed on the exterior of windows, providing numerous benefits that contribute to energy efficiency and enhanced comfort. In this article, we will explore the advantages of exterior solar screens...
Read More
Are you knocking around the idea of getting new window coverings for your San Antonio home? How about considering draperies? After all, draperies can offer a wealth of great benefits that you'll be able to enjoy for many years to come. If you're still on the fence about getting draperies for your San Antonio home, ...
Read More