Bulverde Shutters and Blinds Company Providing Exceptional Service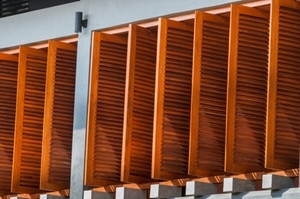 If you have been thinking of ways to improve the look and feel of your living spaces, you should give serious consideration to installing window treatments in your property. High quality shutters, shades, and blinds can completely transform the interior decoration scheme of any room. At BlindsNMotion, our Bulverde shutters and blinds company is here to help you with this amazing project.
Our window treatment design experts have over two decades of experience. We have been so successful for so long for one simple reason. Whenever we are hired for a task, our window treatment specialists work our hardest to provide the most customized services possible. We are always striving to achieve the highest levels of customer satisfaction. Our team will bring this dedication to excellence to task for you.
For the highest quality shades, shutters, and blinds in Bulverde, call BlindsNMotion today. Our polite, professional, and experienced staff would be excited to take your call, to answer any window treatment related questions that you may have, and to schedule your appointment today.
Faux and Real Wood Blinds in Bulverde
Some of the most popular window treatment options on the market are real and faux wood blinds. The natural beauty and warmth of wood blinds is truly unsurpassed. Both options are highly functional, low maintenance, and durable. These window treatments look fantastic in any room and can complement any design scheme.
At BlindsNMotion, our Bulverde company carries the widest selection of real and faux wood blinds in the Texas Hill Country. Our design experts can provide you with a large number of samples. With our assistance, you will be able to select and install the wood blinds that you and your family love the most. We guarantee that you will be completely pleased with the results of our effort.
Motorized Shades and Screens in Bulverde
If you are trying to make the most remarkable impact during your window treatment project, you should consider installing motorized shades and screens in your home. Shades and screens come in countless shapes, colors, patterns, sizes, and opacities. After you select the perfect window treatment design, our professionals can help you create a custom control system.
Your shades and screens will be fun and easy to use. Installing motorized blackout screens in your bedroom is an absolutely wonderful change to your property. Motorized roller shades are perfect for large expanses of windows. No matter what your window treatment and decoration goals are, our professionals can achieve them for you.
If you are looking for draperies, shutters or blinds in Bulverde, TX then please call 830-214-2362 or complete our online request form.