New Braunfels Shutters, Shades, and Blinds Company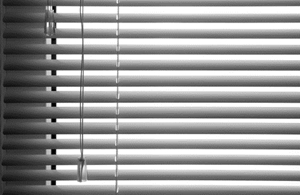 Installing new window treatments in your home or business is the easiest way to breathe new life into your property. These fantastic adornments can dramatically transform the interior decoration scheme of any room. At BlindsNMotion, our New Braunfels shutters and blinds company is here to help you with every aspect of this project. Our professionals are ready and eager to assist you.
Since 1990, New Braunfels residents and businesses have trusted us to provide for all their window treatment needs. In addition to having the widest selection of shutters, shades, and blinds in the Texas Hill County, we proudly clean, repair, and motorize window treatments. No matter what service we are providing, our main goal is to achieve complete and total customer satisfaction.
Call BlindsNMotion today if you are interested in hiring a professional window treatment design company in New Braunfels. Our highly skilled staff is here to ensure that you have the best customer experience possible. We will constantly stay attuned to your inputs in order to guarantee the most customized results. Our team can schedule your consultation today.
Plantation Shutters in New Braunfels
Plantation shutters are like a whole interior remodeling project in and of themselves. These traditional window treatments work well in any living space. The simultaneously project gravitas and elegance. They come in countless colors, shapes, styles and designs. With the help of our New Braunfels window treatment experts, you will select and install the most beautiful and customized plantation shutters into your home or business.
Woven Wood Shades in New Braunfels
One of the most popular product lines that we carry are our woven wood shades. These amazing window treatments combine the natural beauty of wood with the versatility and usability of shades. They are made from renewable resources, so you can feel great about your selection.
After you select your optimal woven wood shades, our New Braunfels professionals will handle the rest. You can sit back and relax while your new window treatments are installed for you. The results will be absolutely spectacular.
New Braunfels Draperies Experts
At BlindsNMotion, our New Braunfels window treatment contractors also specialize in customized drapery services. If you are truly trying to tie every aspect of a room together, these products are perfect for you. From classic to modern designs, our professionals can fabricate draperies customized to your exact aesthetic tastes. Here are just a few of the amazing options available to you:
Drapery Hardware
Sliding Panels
Upholstery
Bedspreads
And More
If you are looking for draperies, shutters or blinds in New Braunfels, TX then please call 830-214-2362 or complete our online request form.