Window Treatment Repairs in Texas Hill Country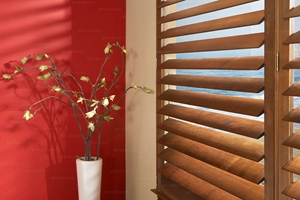 At BlindsNMotion, our San Antonio shutters and blinds company is here to provide for all your window treatment needs. In addition to helping our customers select, measure, and install beautiful window treatments in their homes, our team also performs maintenance services and window treatment repairs in San Antonio and the surrounding Texas Hill Country area. With our help, your window treatments will be kept in the best condition possible at all times.
If your window treatments are damaged or hard to operate, call our San Antonio window treatment repair company today. BlindsNMotion and our professionals are ready and eager to assist you. We will work our hardest to provide for all your needs in the best possible manner. We can schedule your appointment today.
Repair Rather Than Replace
Far too often, when dealing with a broken slat or hard to operate shade or blind, homeowners think that their only option is to purchase new window treatments in San Antonio. On the contrary, by making a quick call to our San Antonio professionals, you can resolve this issue quickly and easily.
Our highly skilled experts can repair nearly any window treatment. Best of all, our window treatment repairs come at a fraction of the cost compared to replacing your systems altogether. You will be able to enjoy the beauty of your shutters, shades, and blinds for the longest time possible.
Common Window Treatment Repairs We Provide
At BlindsNMotion, our San Antonio professionals have been in the window treatment business for over two decades. As such, we have seen just about everything that can go wrong with window treatments. We have the knowledge, skill, and experience necessary to repair shutters, blinds, shades, and drapes. With our our help, you can always keep your window treatments in the best condition possible at all times. Here are just a few of the issues that we are routinely called upon to repair:
Motorized Window Treatment Repairs in San Antonio
In addition to repairing traditional window treatment issues, our highly skilled professionals proudly repair and maintain motorized window treatments. If there is every any problem with your motorized shades, shutters, or blinds, call our team today. We will be able to troubleshoot the entire system in order to determine the precise problem. After our window treatment repair services, your shades, shutters, and blinds will operate in the best possible manner.
If you need window treatment repairs in San Antonio or the surrounding areas, please call 830-214-2362 or complete our online request form.
Latest Articles