Woven Shades in Texas Hill Country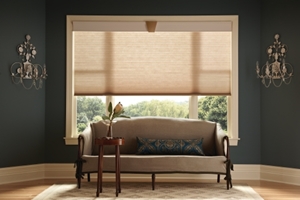 In 2000, BlindsNMotion was established to provide the highest quality window treatments to Texas Hill Country homes and businesses. Throughout this time period, we have made it our priority to achieve all of our customer's functional and aesthetic goals. One of the most popular product lines that we sell are woven shades in San Antonio. These amazingly appealing window treatments look fantastic with any interior design scheme.
When you hire us for your window treatment project, our professionals will guide you through every phase of the effort. From selection to installation, our designers will constantly stay attuned to your inputs. In this way, we can provide you with the most customized services and shades in San Antonio possible. As always, your complete satisfaction will be our highest priority.
If you are looking for beautiful and versatile woven shades for your home or business, call BlindsNMotion today. Our polite and dedicated staff is here to help you in any way that we can. Our San Antonio blinds experts can provide you with a wide selection of beautiful window treatments to choose from. We would love to schedule your consultation today.
Custom Woven Shades in San Antonio
Every window treatment project is different. Depending on the layout of your home or business and its interior design scheme, the woven shades that you will choose will have various aesthetic effects throughout your property. Likewise, every customer has differing functional needs and goals. Navigating the available options can be extremely difficult and daunting without professional assistance.
At BlindsNMotion, our shutter and blind company is here to assist you with the selection process. We can personally inspect the layout and decoration of your home or business. Our experts can inquire as to your personal tastes and needs. With this information, we can provide you with number of woven shades that we think will work best for you. Through our customized advice and assistance, our team can help you maximize the value of your project.
Woven Shades Measured, Installed and Repaired by San Antonio Experts
At BlindsNMotion, our San Antonio shutter and blind company is proud to provide a full line of woven shade services to all of our customers. Not only to we help you select your optimal woven shades, but our team can also conduct the measurement and installation aspects of your project as well.
After we have installed your window treatments, our professionals will always be available to assist you. We can take care of any routine maintenance or repairs that these amazing window treatments may need. As always, your satisfaction will be our highest priority.
If you would like an estimate for woven shades in San Antonio or the surrounding areas, please call 830-214-2362 or complete our online request form.
Latest Articles
Exterior solar screens have gained popularity as an effective solution for controlling sunlight and heat in residential and commercial buildings. These screens are installed on the exterior of windows, providing numerous benefits that contribute to energy efficiency and enhanced comfort. In this article, we will explore the advantages of exterior solar screens...
Read More
Are you knocking around the idea of getting new window coverings for your San Antonio home? How about considering draperies? After all, draperies can offer a wealth of great benefits that you'll be able to enjoy for many years to come. If you're still on the fence about getting draperies for your San Antonio home, ...
Read More