Amazing Benefits San Antonio Residents Can Enjoy From Solar Screens
---
---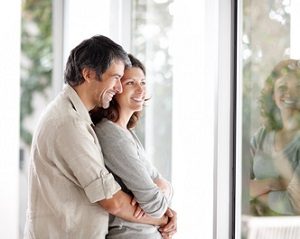 The windows of your home are all unique. Some are large; some are small; some have stunning views; some do not. In each instance, a different window treatment design will better enhance the attributes of the space. For large, expansive windows with beautiful views, the best window treatment by far is the solar screen. At BlindsNMotion, our company has the widest selection of solar screens in San Antonio.
When you contact our San Antonio shutters professionals to assist you with selecting and installing solar screens, you make the absolute best choice for the project. We have been proudly serving local residents and businesses since 2000. Throughout this time period, our goal in every project has always been the same. We will work our hardest in order to ensure that we achieve all your aesthetic and functional goals.
In order to help you better understand the benefits of solar screens in San Antonio, our  window treatment experts have developed the following guide. Call BlindsNMotion today if you are interested in installing solar screens in your Texas Hill Country home or business. Our staff would be happy to take your call, to answer your questions, and to schedule your appointment today.
Solar Screens Reduce Radiant Heat Gain
During the San Antonio summer, large expanses of windows are responsible for a great amount of heat entering properties. Much of this heat comes into your home via radiation. If you do not have window treatments blocking this radiant heat, your air conditioner will have to work harder to keep your residence cool and comfortable.
Installing a solar screen on these windows solves this problem. These amazing window treatments can block radiant heat before it enters your home. All the while, your view through your picturesque windows remains unobstructed. You and your family are guaranteed to be completely pleased with the resulting monetary savings.
Solar Screens Reduce Glare and UV Radiation
At certain times of the day, the sunlight and glare coming through large windows becomes unbearable. Without well designed window treatments, the rooms in which these windows are present can be unlivable. Installing a solar screen on these windows resolves this problem.
Likewise, unobstructed solar radiation can be harmful to your health and to your property and furniture. Specifically, ultraviolet light is very dangerous and damaging. Solar screens are designed to block anywhere from 75% to 99% of this harmful radiation. When you hire our San Antonio professionals for the task, you will choose the solar screens that work best for your property and your family.
If you need to hire a professional to install exterior solar screens in San Antonio, call BlindsNMotion today at 830-214-2362 or fill out our online request form.