High Quality Fredericksburg Shutter & Blinds Company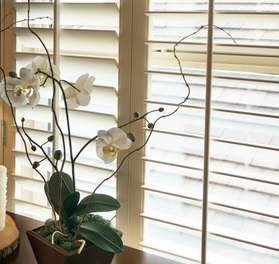 The moment you enter a room, if you are like most people, your eyes tend to be drawn almost directly to the windows. The natural light that pours through a window is almost like a magnet for your gaze, and acts as a focal point for the entire room. If you are looking for a great way to capitalize on this natural effect, investing in new quality window treatments can be a great way to dramatically improve both the look and feel of almost any living space in your home. Here at BlindsNMotion, our team of professional window treatment experts are here to assist you with all of your shutter and blind installation needs to help you make the most out of your Fredericksburg home's design.
Our team of professional Fredericksburg shades, shutters, and blinds specialists here at BlindsNMotion have been proudly serving local homeowners and businesses for nearly twenty years. We have the widest selection of shutters, shades, blinds, and even draperies available of any of company in the area, and our team of professionals have the experience, skill, and expertise to handle any size job, from the initial measurement phase all the way through the final installation. You can always count on our window treatment design specialists to work their hardest to help you achieve the style and function you need to be completely satisfied with your home.
Give us a call today if you have any questions about our services, or if you are interested in installing new blinds, shutters, or shades in your Fredericksburg home or business. Our team of highly skilled specialists are always standing by and would be more than happy to assist you in any way we can. We look forward to hearing from you.
Wide Shade Variety In Fredericksburg
Here at BlindsNMotion, our local shutter and blinds company has a wide variety of different shade selections available for you to choose from. All of blinds are produced by some of the top manufacturers in the country, and when you make the decision to hire us, our team of experts will provide you with a number of samples that have been picked based on your specialized preferences and tastes. Our options include:
Roman Shades
Cellular Shades
Honeycomb Shades
Roller Shades
And Much More...
Window Treatment Motorization In Fredericksburg
One of the most popular smart home systems to hit the market in recent years is, without a doubt, shade motorization. This system is easy and fun to use, and gives you complete control over the amount of light and privacy your home provides, all at the touch of a button. Give our team a call today, we guarantee you will love the results of your service.
Latest Window Treatment Project in Fredericksburg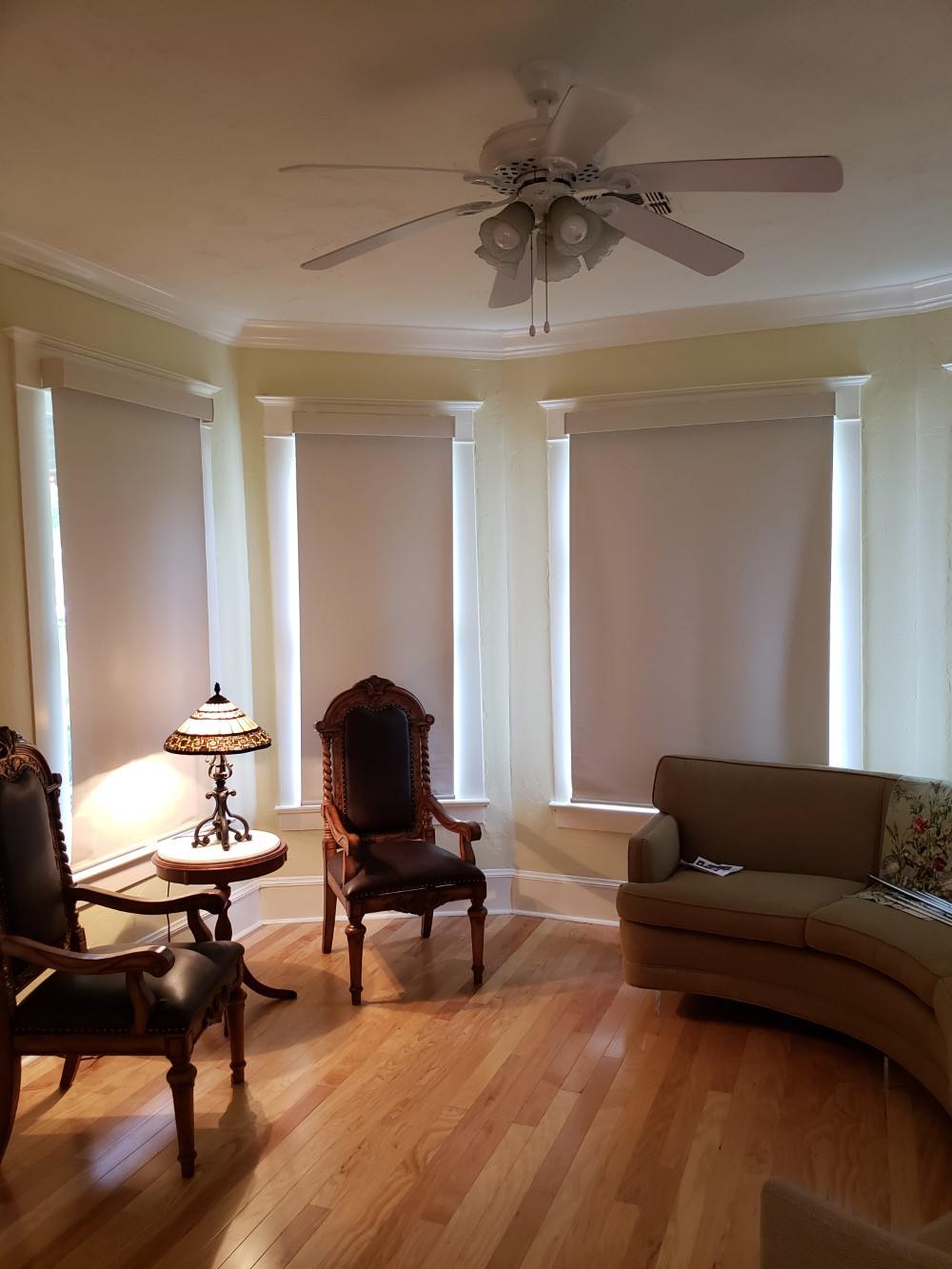 Hunter Douglas Designer Blackout shades installed in Fredericksburg, TX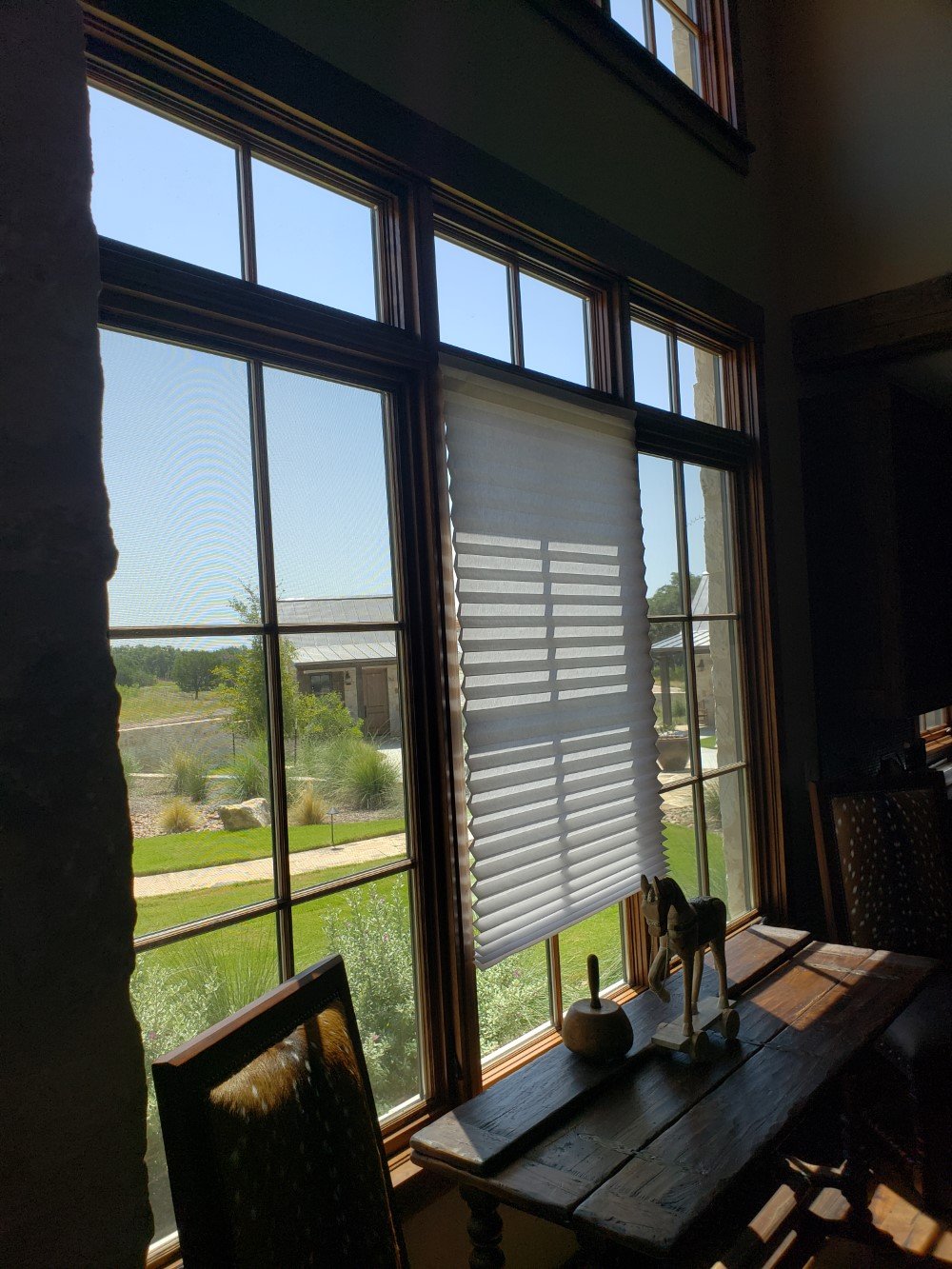 Louvolite Designer Shades with Oslo fabric and 3" fabric wrapped fascia.
If you are looking for a professional shutters, shades, & blinds company in Fredericksburg, give us a call today at 830-214-2362 or fill out our online request form.