High Quality Shutters, Shades, & Blinds In Marble Falls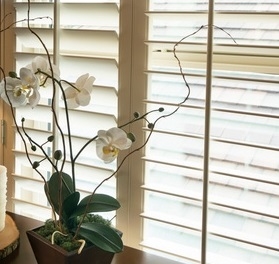 If you have been searching for a great way to improve the look and feel of your Marble Falls home or business space, it might be worth your time to consider all of the benefits that stand to be yours when you make the investment in high quality window treatments options from a highly skilled professional. High quality shutters, shades, and blinds can have a serious transformative effect on your property as a whole, and they tend to go with almost any decoration scheme out there. Here at BlindsNMotion, our professional Marble Falls shutters and blinds company is here to help you get the most out of this amazing service and truly maximize both the value and the level of comfort that you home is able to provide to you and your family.
Our team of window treatment design experts here at BlindsNMotion have nearly two decades worth of experience in the professional field, meaning that you can always count on our professional skill and expertise to get exactly what you are looking for out of your job. We have been so successful for such a long time for one main reason, and that reason it that whenever we are hired to perform a task, our team of professionals approach it with the same level of professionalism, no matter how big or small the job might be, and we work our hardest to provide the most highly customized service to each and every one of our customers. We are always striving to achieve the highest level of customer service in each and every job we perform, and you can rest assured that our team is always going to bring this dedication to excellence to each job we are call on the perform.
Give us a call today if you have any questions about our full line of professional window treatment solution services, or if you would like to schedule your appointment for service with one of our highly skilled specialists. Our team of experts are always standing by and would be more than happy to assist you in any way we can. We look forward to working with you.
Real & Faux Wood Blinds In Marble Falls
Without a doubt, some of the most popular window treatment options on the market today consist of real and faux wood blinds. The natural beauty and warmth that these wood blinds are able to provide to each and every home we service is simply unmatched. Both of these high quality options are highly functional, letting you control to an exact degree just how much light you want to permit inside your home, and low maintenance. Because of the nature of wood, they tend to go great in almost any room design as well. Here at BlindsNMotion, our professional shutters and blinds company carries the widest selection of real and faux wood blinds in the Marble Falls area, and our team of design experts can help you find the perfect option to enhance your home's design. We guarantee that you will be thrilled with the results of your service.
Motorized Shades & Screens In Marble Falls
If you are looking for a great way to make a serious impact on the interior design of your home, it might be worth considering the installation of motorized shades and screens inside your home. Shades and screens come in a wide variety of different shapes, colors, patterns, and sizes, and after making your selection, our team of professionals can help you create a custom control system to your liking that will help to maximize the level of comfort inside your home.
If you are looking for a professional shutters, shades, & blinds company in Marble Falls, give us a call today at 830-214-2362 or fill out our online request form.