Garden Ridge Park Shutters and Blinds Company Dedicated to Excellence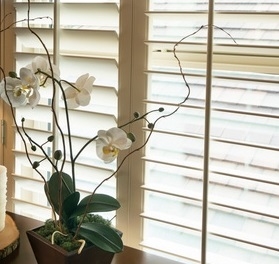 Blinds N Motion is the only name that you need to know, in order to get the best in service, as well as results. We are dedicated to making sure that every customer's experience is a memorable one, and for good reasons. Our entire team takes great pride in being the local leading service provider for shutters and blinds.
Now, we look forward to having the opportunity to partner with you and provide you with the service that you want and the final outcome you deserve. This venture can be a pleasant and enjoyable one, as long as you choose the right company to work with. Let us show you, in person, how we have earned the flawless reputation that we have. Our shutter company wants to be your Garden Ridge shutter company!
Motorized Window Treatments in Garden Ridge
For many homeowners, it only makes sense to make the transition to motorization. If nothing else, this makes using your window treatments easier than ever before. One touch of the button and you are able to control any window in your home. Other benefits include:
Being able to adjust your window coverings this easily, also means you will be making adjustments throughout the day, based on the amount of sun there is. This means that your HVAC doesn't have to work as hard. This makes your house more Eco-friendly but will also save you money on your utility bills.
This will also increase the value of your home. So you can think of it as an investment and not a frivolous expense.
Wide Variety of Shades in Garden Ridge
We also offer a wide assortment of window shades, here at Blinds N Motion. We take great pride in the work that we do and that is evident from the results that we are able to get for our customers, each and every time. Let us show you the exciting options that you have for your window treatments and help you make choices you can live with, and love, for years to come.
If you are looking for draperies, shutters or blinds in Garden Ridge, TX then please call 830-214-2362 or complete our online request form.