Timberwood Park Shutters and Blinds Company Dedicated to Excellence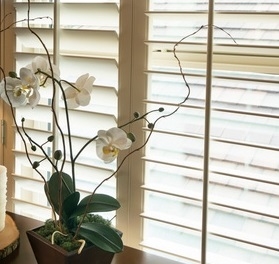 Making the decision to get proactive about your window treatments is a wise choice to make. Your house is not a home, until you take care of finishing details like this. Savvy home and business owners know that the name to trust in, for this type of work, is Blinds N Motion.
A company originally founded by a single mom hand tailoring window coverings is one that you know you can trust. Do not make the mistake of settling for glorified window blind sales people, when our team genuinely cares about providing service for you. From the consultation and design to the installation and follow up customer service, we have got you covered. Our shutter company wants to be your Timberwood Park shutter company!
Motorized Window Treatments in Timberwood Park
More and more homeowners are becoming fans of the increasingly popular motorization for window treatments. Some of the benefits that you can expect include:
Simply put, it is easy to use and makes adjusting your window coverings easier than ever. The only other alternative is to physically venture room from room and window to window, making the adjustments yourself. Now, with the touch of a button, all that can change.
This is the ideal way to maximize your privacy, as well. Too often, home or business owners simply leave their blinds open because it becomes too big a chore to take care of, on a regular basis. Don't leave yourself exposed when motorization can take care of this for you.
This is also a great way to add to the property value of your home. Enjoy the convenience while increasing the resale value.
Wide Variety of Shades in Timberwood Park
Blinds N Motion is the only name that you need to know, in order to get the best service for quality window shades as well. We take great pride in being able to provide our customers with the service that they need and the results that they deserve. Make it a point to call on us when you are ready to get your window dressings in place.
If you are looking for draperies, shutters or blinds in Fair Oaks Ranch, TX then please call 830-214-2362 or complete our online request form.